Xtool x100 pad v2.4.0 c60.apk free download link and Xtool X100 pad update procedure.
Xtool x100 pad_v2.4.0_c60.apk free download link:
https://mega.nz/#!0do3iRKa!Rg5BwyUviuQBu_4eWKAqwBoYi7UcmN_RuSOymRFtgDc
Xtool x100pad_v2.4.0 update procedure:
Enable the wireless WIFI network connection or plug the USB into the computer and Xtool X100 pad.
Send the APK application (Download above) to the X100 PAD machine.
Open "x100pad_v2.4.0_c60.apk" and click UPDATE.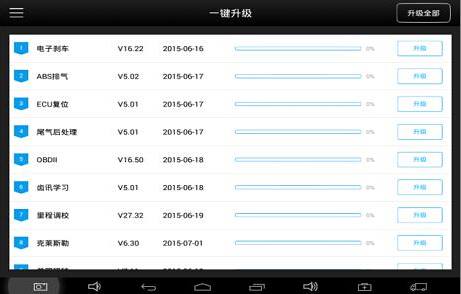 X100 pad one-click update:
X100 pad update tip:
If you got error to activate Xtool X100 pad "please wait…", try to update X100 PAD to the newest version with "x100pad_v2.4.0_c60.apk".
==================================
24hour Online Customer Service:
E-mail:autocardiag@gmail.com
Skype:Marshall.obd2
Whatsapp:86-13476108995
==================================