Question asked by autocardiag.com customer service
"I'm looking for a quality TCS CDP Diagnostic Tool For Both Cars and Trucks below $100usd, Any good suggestion ? "
For the time being,there are several TCS CDP OBD2 Diagnostic Tools available in the marketplace,yet,the hottest and bestselling CDP Tools was MVD MVDiag CDP Bluetooth OBD2 Diagnostic Tool and Multidiag Pro+ 2015.03 Bluetooth. I will give my reasons to account for why these two tools worthy to buy.
MVDiag Multi Vehicle Diag is a quick and reliable diagnostic tool for serving as a link between vehicle and computer. It works on both old and new cars & Trucks & Generics. Costive as it is,yet, MVD MVDiag was well made with great quality and top performance.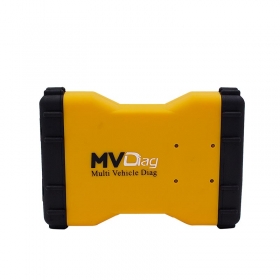 MVD CDP Diagnostic Tool build in latest software and comes with free keygen and supports fast and stable bluetooth connection as well as multi-functions like below
-Manufacture specific serial diagnose
-Scan function
-EOBD/OBDII communication
-Serial Systems
-Engine
-Ignition
-Climate
-ABS
-Service reset
-SRS
-Immobilizer
-Instrument
-Comfort system
-Gear-box
2015.03 Bluetooth Multidiag Pro+ with Bluetooth come with carton box,it will be a useful Scanner diagnostic tool for cars and trucks and Multidiag Pro + is a quick and reliable diagnostic tool serving as a link between vehicle and computer. It works on both old and new vehicles.It used famous 2015.03 software and functions more powerful,see below
1.Read & Erase Fault Codes & SLR All Systems(Petrol & Diesel Engine Management, ABS, Instrument panel, Climate control, Gearbox, Immobiliser, SRS, Multifunction (Central Body, Central Locking,
Convenience Systems, Chassis, Infotainment, Lights, Navigation, Seats, TPMS etc-Vehicle Specific)
2.Look at Live Data, graphing and saving of live data
3.Component Activation
4.ECU Coding / Parameter Adjustments / Component Configuration (initialization of new components, particulate filter regeneration, Diesel Injector coding, TPMS etc)
5.Intelligent System Scan – complete scan of all ECU / ECM's on vehicle platform, configurable by system
6.Full Vehicle Information tree – allowing vehicle specific check of OBD functionality without being connected to a vehicle
7.Customer reporting system
8.Direct Linking to Delphi Technical Data
9.Service Light Reset and Service Interval Reset, including 'BMW Condition Based Service' reset and Fiat Stilo, VAG.
Audi A6, A8 / VW Passat, – Electronic Handbrake, Piston reset for before and after brake service
Mercedes E Class (211/230) De-activation and Activation of SBC (brake-by-wire) brake system, so that brakes can be serviced.
Peugeot Additive Tank Reset and Regeneration of Particle Emission Filters•Renault Laguna II, Espace IV, Velsatis, Peugeot 607, 807 and Citroen C5 & C8 – Tyre
Pressure Monitoring Systems – Valve programming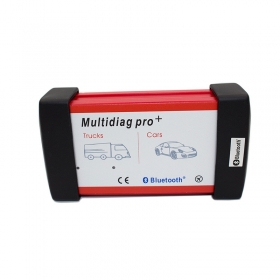 So,if you are looking for a costive and professional TCS CDP Diagnostic Tool For both cars and trucks,then buy MVDiag Multi Vehicle Diag will be your choice,by far,this is the bestselling CDP OBD2 Diagnostic Tools for its quality,peformance as well as cheapest price.But if you are looking for a more better quality and powerful Tools,then you can buy Multidiag Pro+,it used Single PCB Board and the price is affordable too.
24hours customer service
E-mail : autocardiag@gmail.com
Skype : AutoDiag
Whatsapp : 86-13667154167