KESS V5.028 was the newest introducted ECU Chiptuning Tools For Multi cars,trucks. For the time being, KESS FW5.028 Russian Version has already available in the marketplace,and the price was around $600USD or so . And KESS 5.028 China Version will come out soon,it was said the first units will be put into production on March,but who knows, and following are the available informations for KESS 5.028 Ksuite 2.34 for customers
Shared by : www.autocardiag.com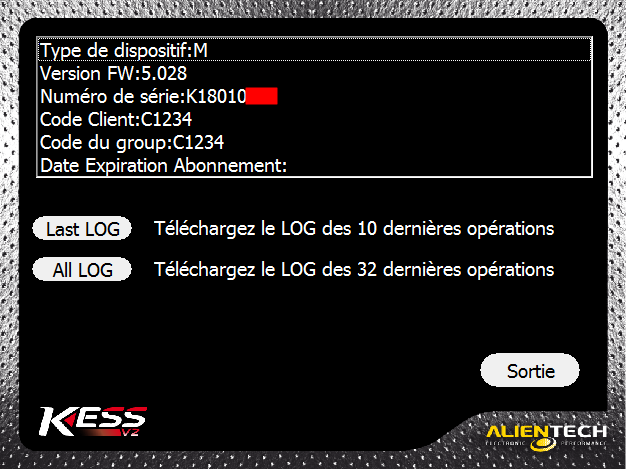 Firmware : 5.028
Software : 2.34
Car Models : For Multi Cars Trucks (up to 257 online protocols)
Languages : Multi-language
Functions : Ecu Programmer
Connection : By OBD2.
Computer requirements : XP/WIN7/WIN8/WIN10
Red KESS 5.028 based on KESS 5.017,but new added 53 online protocols,no years,tokens limited ,see the new added protocols below
CATERPILLAR TRACTOR BOSCH EDC17C49 CAN
CUMMINS – AGCO TRACTOR CM554 CAN
CUMMINS – AVIA TRUCK MOTOROLA CM850 CAN
CUMMINS – DAIMLER TRUCK RECON CM2150E CAN
CUMMINS – DENNING TRUCK MOTOROLA CM850 CAN
CUMMINS – FORD TRUCK CM2250 CAN
CUMMINS – GENERIC TRUCK CM2150C CAN
CUMMINS – GENERIC TRUCK CM2350B CAN
CUMMINS – GENERIC TRUCK CONTINENTAL CM2880 CAN
CUMMINS – GVM TRACTOR MOTOROLA CM850 CAN
CUMMINS – HITACHI TRACTOR CM2250 CAN
CUMMINS – HYUNDAI TRUCK CM2350A CAN
CUMMINS – INGERSOLL RAND TRUCK MOTOROLA CM850 CAN
CUMMINS – INTERNATIONAL TRUCKS CM2350A CAN
CUMMINS – IVECO TRUCK MOTOROLA CM871 CAN
CUMMINS – JCB TRACTOR CM2350A CAN
CUMMINS – KENWORTH TRUCK MOTOROLA CM876 CAN
CUMMINS – MACK TRUCK RECON CM2150E CAN
CUMMINS – MONACO TRUCK CM570 CAN
CUMMINS – NACCO TRACTOR CM554 CAN
CUMMINS – OTOKAR TRUCK CM2350A CAN
CUMMINS – TEMSA TRUCK RECON CM2150E CAN
CUMMINS – VOLVO TRUCK CM2250 CAN
DELPHI MT05/MT05.2 KLINE
FCA MARELLI MJ9DF SPC5644 CAN
FIAT MARELLI MM8GMK[M] SPC564A80 CAN
FORD CONTINENTAL SID902 CAN
FORD EDC17_CP05 CAN
FORD EDC17C70 TC1793 CAN
FORD EMS24XX CAN
FORD MUSTANG GT CONTINENTAL 5WY8 MY2011-2014 CAN
FORD TRUCK FPT ENGINE BOSCH EDC7UC31 KLINE
GM/OPEL/CHEVROLET DELCO E38 CAN
GM/OPEL/CHEVROLET DELCO E98 CAN
HUSQVARNA KEIHIN CAN
HYUNDAI SEASALL MARINE DELPHI ETC3 CAN
KUBOTA TRACTOR DENSO TDI SH7058 CAN
LAND ROVER 2.0TD4 MEDC17.9 CAN
LAND ROVER BOSCH 3.0SDV6/4.4SDV8 EDC17CP55 CAN
MAN TRUCK V8/V12 BOSCH EDC7+/C32 M&S KLINE
OPEL DENSO DEC030 KLINE
PSA BOSCH ME7.4.7 KLINE
PSA DELPHI DCM6.2 CAN
SSANGYONG DELPHI DCM6.2 CAN
SUBARU DENSO DIESEL EURO 6 CAN
TIGERCAT BOSCH EDC7UC31 CAN
TIGERCAT BOSCH EDC7UC31 KLINE
TIGERCAT TRACTOR BOSCH EDC17CV41 CAN
TOYOTA DENSO 76F00XX KLINE
TOYOTA DENSO D76F019XXX CAN
VAG BOSCH EDC17CP24 IROM / XROM TC1796 CAN
VAG DELPHI DCM3.7 CAN
VOLVO TRUCK MWM ENGINE – BOSCH EDC7UC31 CAN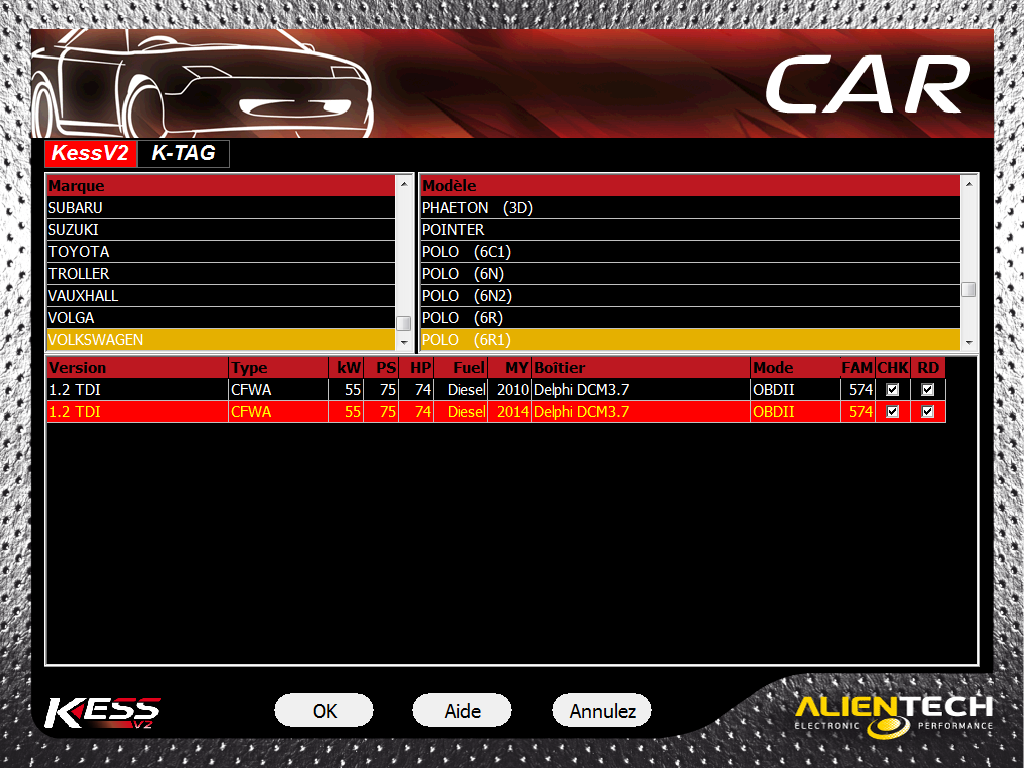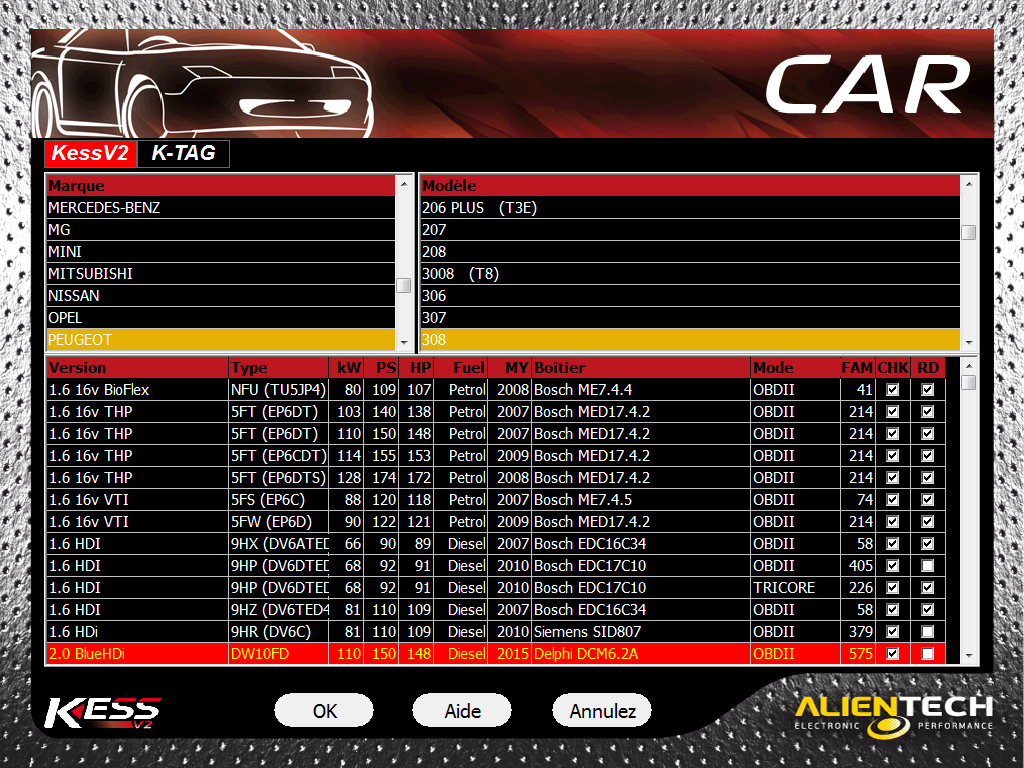 New Added Features of KESS V5.028 Master Version
1.Kess 5.028 works with the connected Internet and on the ID file itself communicates with the database and downloads the desired file to a folder on the PC.
2.Partital virtual read support and with virtual server Toyota and Vag.
3. Support Online 257 protocols without tokens limited to allow tuners flash more cars,truck's ecus.
General speaking, New Updated KESS V5.028 shared most same features as the Red KESS 5.017,like online operation supported,coverage multi car models, multi-languages available and so on. So,if you wanna a more powerful ECU Flasher Tool,then you can wait to buy new updated kess 5.028 china, otherwise,you can buy Red PCB KESS 5.017,this is the best and most famous ECU Chiptuning Tool for OBD2 using and the price is cheapest too.