Renault Can-Clip was regarded as the most professional obd2 diagnostic tool for renault models from 1996-2016. And today, autocardiag.com official blog will share a Renault Can Clip AN2131QC Full Chip Reviews to help users better know about Can Clip.
Before this topic,let's have a quicker check about the latest news about Renault Can Clip Full Version
Renault Can Clip software has been updated to V175, the new software contains all the latest diagnostic technology and information base to address all requirements,see the details below
O.S.: Windows Vista, Windows 7, Windows 8, Windows 8.1, Windows 10
– CPU: Intel/AMD 2 GHz or higher
– RAM: 1 GB of system memory
– Hard Drive: 5 GB of available space
– Optical Drive: DVD-ROM
– Required Hardware: Renault CAN Clip Diagnostic Interface
This software has been tested ok and 100% workable ! And users can free download latest V175 Can Clip Full Chip software without password right here : https://mega.nz/#!9GJUXZoD!PL03I41xOoUMe7F8VwRGDcMnuSdImX1vewT7-uzczCA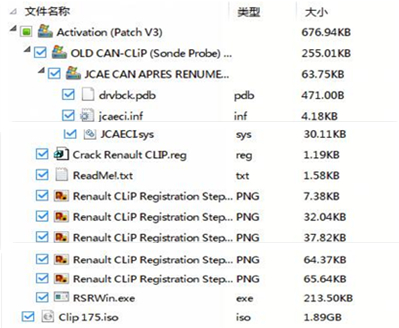 V175 Can Clip Full Package contains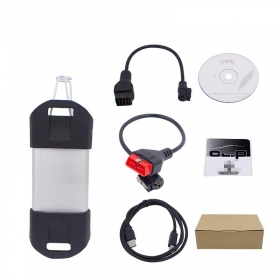 1pc x Renault can clip Main unit
1pc x OBDII Cable
1pc x Renault 12pin Cable
1pc x USB Cable
1pc x CD software
Buyer's Guide on AN2131QC Renault Can Clip Full Chip
1.Renault Can Clip Full Version Good Experience
1.Top quality Gold Edge CYPRESS AN2131QC PCB used,more stable to use and by far,Can Clip V175 with AN2131QC PCB was the best quality one.!
2.Best and professional diagnostic tools, working on Renault 1998-2016. Mainly foucus on scan and diagnosis.
3.Multi-language Supported.
4.Cheap affordable price.
5.Easy to use,connected by obd2 port.
6.supports software updating.
2.V175 Renault Can Clip FAQs Help Guide
Q1 : What is the different between Green PCB Can Clip and Yellow PCB Renault Can Clip ?
A1 : From most customer's feedback,the golden PCB Can Clip Renault with better quality and more stable to use.
Q2 : How to fix Renault CAN CLIP firmware update stops at 20% problem ?
A2 : here are some customer solutions of Renault CAN CLIP firmware update stops at 20%, some solved by files rename and some by CLIP pcb reword.
For those who have a Chinese Can clip that remain stuck at 20% on the update of the firmware here is the procedure to stop the worries and can again use the Clip device.
Must rename the following files:
C: \ CLIP \ DATA \ APPLI \ PARAMS \ appliiso.s19 in appliiso.bak
C: \ CLIP \ DATA \ APPLI \ PARAMS \ applican.s19 in applican.bak
tested by my self work 100%
Solution II :
if firmware update stops at 20% the solution is very easy
Exist some problems in hardware … ISO pcb or CAN pcb
For bypass that error search for 2 files APLIISO.S19 and APLIICAN.S19 and rename this files to .bak one time ISO …start the soft and ceck …. and one time CAN and restrt the soft and ceck…and you see where is the problem CAN hardware or ISO hardware….
The files is located here :
C:\ASDE\MODULES\
C:\CLIP\DATA\APPLI\PARAMS\
If you have renamed the right file no more firmware stop at 20% but the problem on hardware remain and is possible use the interface only for ISO or only for CAN vehicles…..or put the interface in trash !!!!
BUT, some say the exactly reasons for 20% update problem is not the software problem! It's HARDWARE problem with your clone CLIP sonde. You probably have bad flash chip or bad soldering, or bad oscillator, or, … you name it, but anyway as I said it's pure hardware problem. You can avoid firmware update for ISO or CAN board with renaming few files, but that is not solution because if you can't update firmware, your CLIP will not work properly.
Solution III :
Besides two pcb's inside Clip (can and iso) there is small thrid pcb where is round connector for car cable . When this cable is plugged and unplugged to Clip very often ( which needs a little force ), then solderings on metal pins which links this small pcb with rest of clip are breaking with the time.
You just need to resolder connections of these pins.
Thoughts & Opinions toward to Renault Can Clip Full Chip ?
If you are in the marketplace for a professional but costive OBD2 Diagnostic Tool For Renault Car models,then,there is no wonder,AN2131QC Renault Can Clip OBD2 Diagnostic Tool Full Chip is your best choice,this tool has been tested by many renault car owners,received many good feedbacks,100% workable.
24hour Online Customer Service
E-mail:Autocardiag@gmail.com
Skype:AutoDiag
Whatsapp:86-13667154167