Questions Quotated from Forum
"Hello guys, im looking for new quality tool, im want to flash trucks ( mb actros, atego, scania, iveco, man,daf and etc.) and tracktors ( massey, deutz, new holand and more.. ) need yours opinion which tool is the best : kess, cmd, galleto ? "
And autocardiag.com official blog will present some opinions toward to this topic and hope it will be useful for customers or other users who are stuffering from same confusions.
ECU Flash Tools For Trucks,i will strongly suggest customers buy Online EU Red PCB KESS 5.017 KTAG 7.020 together. For the time being, Red KESS V5.017 and Red PCB KTAG 7.020 are two bestselling ECU Chiptuning Tools,has been tested by many tuners,100% workable without any problems.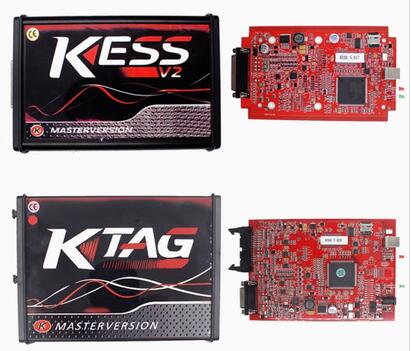 Red KESS 5.017 has a similar appearance to original Europe Version,fashionable .Though it is a china version,yet the quality and performance have been tested by tuners,no problems and it used A++ quality PCB,stable to used. Kess v2 5.017 With Red PCB can support online 140+ protocols without years,tokens limited and the price is cheap affordable too.By far,Red KESS FW5.017 is the best ECU Flash Tool to allow tuners to read and write cars,trucks ECUs via OBD2 port.
7.020 KTAG Master is the new generation KTAG Master Kit for all the ECU that need to be programmed with Jtag, BDM and Boot protocols(tricore and ST10) and Red PCB KTAG V7.020 is full activated version for online all protocols without tokens, years limited.
Buy Red KESS KTAG together,you can flash more trucks models and Red KESS 5.017 + Red PCB KTAG 7.020 were the most professional and best ECU Programmers and the price was cheap affordable too.
But If you are looking for costive but effective ECU Flash Tool For trucks,then you can buy Fgtech 0475 Galletto v54, it is a confirmed but amazing ECU Programmer for all cars , trucks , motorcycles,Marine,BDM MPCxx,BDM Boot Mode, checksum. FGTECH FW0475 ECU Progreammer can be commuciated via OBD II and BDM.0475 Fgtech Galletto supports online operation, provides multi-languages optional and it is easy sand stable to use.
24hour Online Customer Service
E-mail:Autocardiag@gmail.com
Skype:AutoDiag
Whatsapp:86-13667154167