A new professional ECU Chip Tuning Tool,called : KESS V2 Master FW5.028Coming Soon ! As the name suggested, KESS 5.028 is the new generation of KESS 5.017,inherited almost all features of KESS V2 5.018 Master Kit,yet,at the same time added new features and functions.
So,today,autocardiag.com official blog will share a quick check about KESS 5.028 Ksuite 2.34 to give buyer's a first impression about this ECU Flash Tools.
Red KESS V2 5.028 Master First Images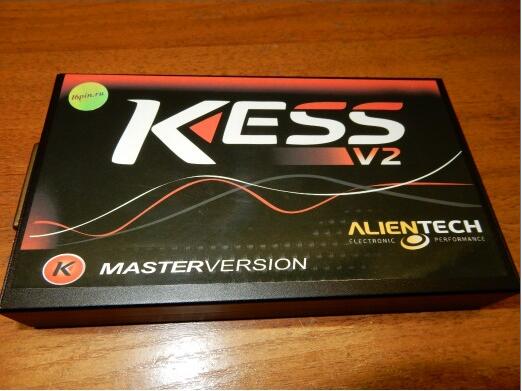 New KESS FW5.028 Ksuite 2.34 Released Details
Firmware : 5.028
Software : 2.34
Update : By link
Car Models : For Multi Cars Trucks
Languages : Multi-language
Functions : Ecu Programmer
Connection : By OBD2.
Computer requirements : XP/WIN7/WIN8/WIN10
What's the mainly different between Red PCB KESS 5.017 and Red KESS V2 5.028 Master ?
Well, the KESS 5.028 will be the improved and updated version of KESS 5.017,so,compared to 5.017 kess v2 master,KESS V2 FW5.028 will more powerful and can support more car models,check the added features below
1.Build in Newest KESS V2 software V2.34 with firmware V5.028.
2.In comparison with Red PCB KESS V2 5.017 EU,the KESS 5.028 now can support online 258 protocols .
3.Compared to 5.017,5.028 KESS V2 Master added features and functions
Added work with Simos18 blocks released after summer 2015goda.
Added work with Toyota on the protocol K-Line.
There was an opportunity to work with cars LandRover / Jaguar, including the last years of release, through the OBD connector.
Including added work with blocks:
Ford EDC17CP05, EDC17C70, EMS24xx, SID902
GM / OPEL DELCO E38, E98
PSA BOSCH ME7.4.7, DELPHI DCM6.2
SSANGYONG DELPHI DCM6.2
VAG EDC17CP24, DELPHI DCM3.7
and others.
Red KESS V2 5.028 Master First Impressions Reviews
Well,just as we have seen,the features are appealling, and KESS V5.028 was based on famous Red PCB KESS 5.017,was the perfect replacement of kess 5.017,so in some degree,the new 5.028 kess v2 master will be a amazing ECU Flash Tools ,but it was still need to be tested and i belive,later the team will release more details about KESS V2 5.028 Master Kit,so let's just stay tuned for more details later.
But currently,i will give my opinions toward to KESS 5.017,after all,this is the best ECU programmer For OBDII flash by far , has a good reputation no matters in terms of features,performance,functions as well as price.
Pls pay attention to autocardiag.com official blog to get more updated informations about KESS 5.028 or other ECU Chip Tuning tools.
24hours customer service
E-mail:autocardiag@gmail.com
Skype:AutoDiag
Whatsapp:86-13667154167