FGTech 0475 is a costive but effective ECU Programmer for all cars , trucks , motorcycles,Marine,BDM MPCxx,BDM Boot Mode,checksum.FGTECH FW0475 ECU Progreammer can commuciate via OBD II and BDM, supports online operation, without tokens limited,multi-languages available and so on.
Now Killer Deals For Fgtech o475 ECU Programmer is available at autocardiag.com,$75USD + DHL Shipping,see here : FGTech 0475 Galletto V54 For Sale.
And now the Cracked software for Fgtech FW0475 is available ,see the details below
– No crack needed
– No more clock returning
– Tested with several anti virus, anti malware, etc.
– No viruses, malware etc.
– Run on Win7 x32 and x64
– No keygan needed
– No serial needed
– One click installation
– After uninstall no files left behind
After installation, just connect your device and start the software.
FGTECH Galletto v54 not need crack for Tool:0475 Software Free Download : https://mega.nz/#!51FjSTKA!TwIeJRQGHW6ABU3htne-HUVg_UnMtPG2uTxD1REZkIA
Password : cooked2017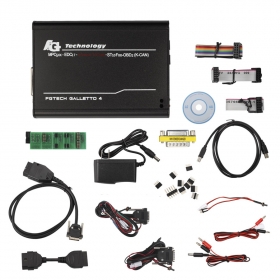 User's Feedbacks about this cooked software
User A : This is a very nice version without all the hassle others typically have. Works fine with 0475 tool in Windows 7 x64.
User B : this is the sw for 0475 tool,need to update your firmware too.
User C : Win 7 32 bit running great ! But XP SP2 still not.
Users D : Work very well Sp3 , I have Dell D530 Windovs XP 3 working O.K
24hour Online Customer Service
E-mail:Autocardiag@gmail.com
Skype:AutoDiag
Whatsapp:86-13667154167