Volvo VIDA 2014D is a widely used Diagnostic Interface for Volvo Cars ,2014D Volvo VIDA Dice Pro+ was used together with VIDA all-in-one to communicate with the vehicle. Volvo VIDA 2014D Installation Guide will be presented and shared with all autocardiag.com customers at AUTOCARDIAG official Blogs.So,let's start now !
Required Things
– Volvo VIDA 2014D iso file or DVD
– VIDA 2014A Patch
– Internet Explorer 9 or newer
– Windows 7 PRO or newer
Note : If your Volvo VIDA 2014D Diagnostic Tool License Expired ,then you can follow this guide to fix the problem.
Step by Steps Guide on How to Install 2014D Volvo VIDA Dice Pro+
1. Insert the VIDA 2014D DVD on the player, or mount the ISO image
2. Double click the dvd drive on the "My Computer" to run the Setup Wizard
3. After the loading, select "VIDA All-in-one" and press Next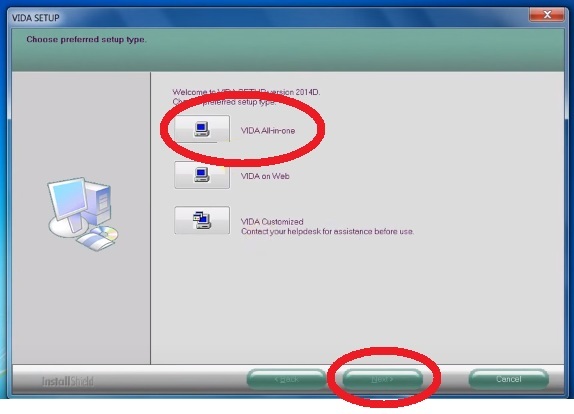 4. Select the desired language and press "Next".
5. Press "Next" on the instalation folder selection and then "Yes" on the License Agreement screen.
6. Wait until the installation process is completed, this will take a lot of time.
7. On the vida Configurator screen click Save (1). A small window will aprear click Close (2). Then click again Close (3) on the Configurator screen.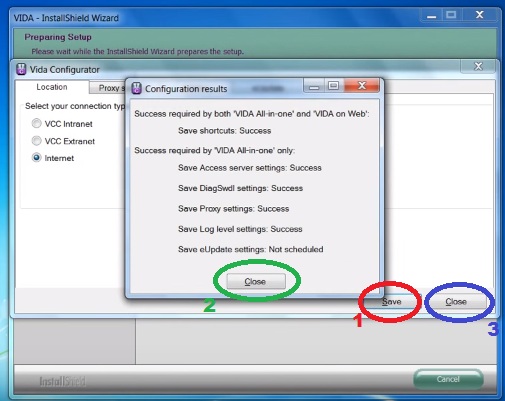 8. In the end select "No, I will restart my computer later"
How to Install VIDA 2014A Patch
9. Extract the downloaded VIDA 2014A Patch rar file into a new folder.
10. Open the folder and execute the "VOLVO_VIDA_2014A" file
11. In the window that will open, click Install.
12. After the instalation is completed, restart your computer.
13. After your computer restart, wait until this icon on the Windows System Tray turns green:

14. When it's green, double click on the "VIDA All-In-One" icon that's on your desktop.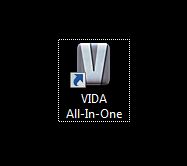 15. The Internet Explorer will open with the Volvo VIDA 2014D Login Screen. Just fill "1" in the username field and press "LOG IN".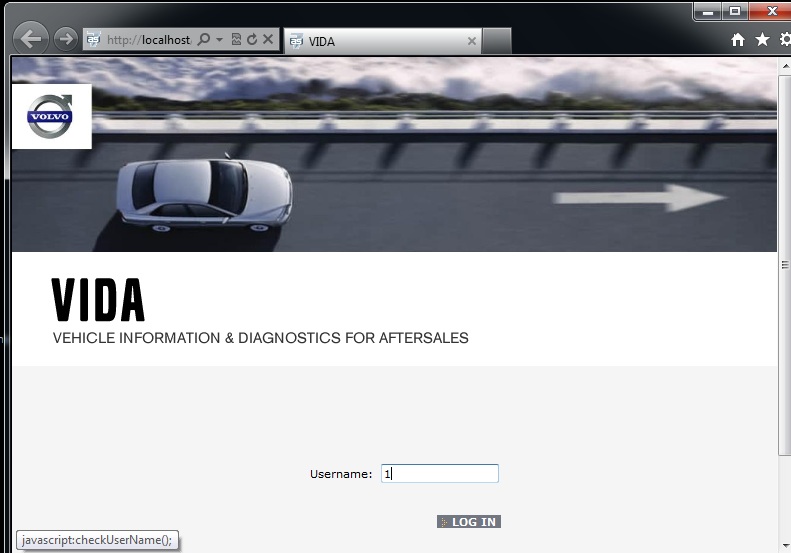 And you're set! You can now start exploring Volvo VIDA software!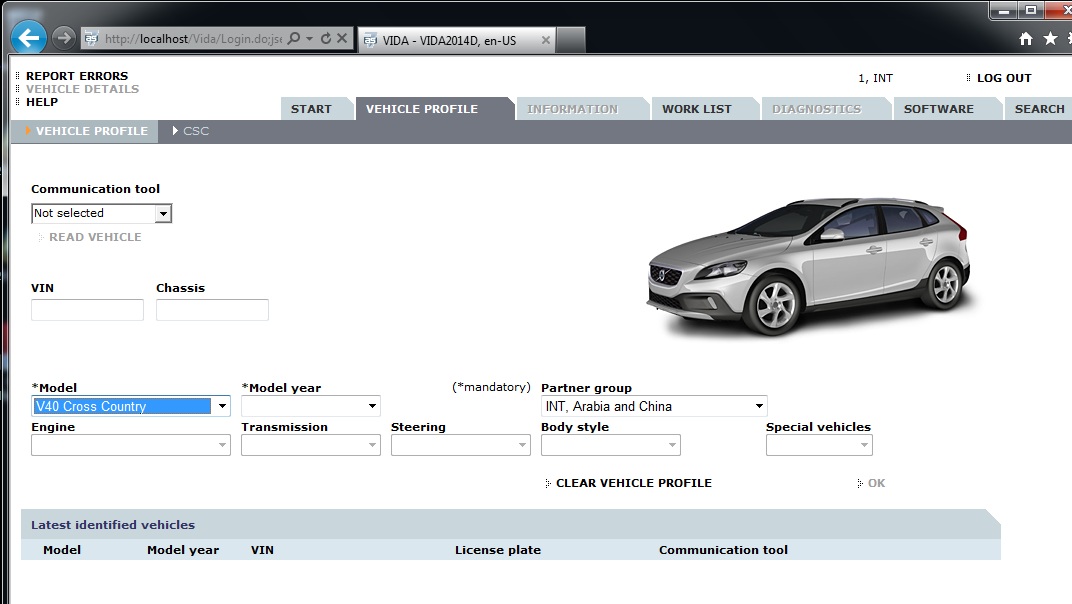 24hour Online Customer Service:
E-mail:Autocardiag@gmail.com
Skype:AutoDiag
Whatsapp:86-13667154167