ELM 327 is a portable and lightweight but effective code reader for all the OBD2 protocols.ELM327 usually works on Android,PC and so on operation system. And ELM327 User Manual : Which ELM 327 Mini to Buy  will be introducted in autocardiag.com blog,check it to get more details.
For the time being,there are several types of ELM327 OBDII Code Readers in the marketplace,see the video show to get a lst impression
And today,i will recommend two bestselling ELM 327 at autocardiag.com
Top 1 : ELM 327 Mini Bluetooth…For Android/ Symbian / Windows
Bluetooth ELM 327 Mini is a costive but top quality diagnostic interface that supports all OBDII Protocols. It supports stable and fast bluetooth connection and can work on Android/ Symbian / Windows operation system. Super Mini ELM327 can Read diagnostic trouble codes, both generic and manufacturer-specific, and display their meaning  (over 3000 generic code definitions in the database) . Cheapest as it is,yet, ELM327 Mini is top quality with a great performance.It has been tested by many users with a good reputation.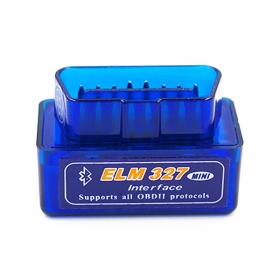 Top 2 :  WIFI ELM327 OBD2 25K80…For iPhone/Android/PC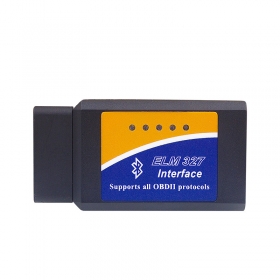 WIFI V1.5 ELM 327  is a Diagnostic Tool & Scanner & Fault Code Reader for multi brand cars that can work on IOS system , Android Torque system, Windows XP or Windows 7 32bits. ELM 327 Interface supports multi-languages and  supports all the OBD2 protocols (such as :  ISO 9141 ,ISO 11898(aka. CAN), ISO 14230(aka. KWP2000), ISO 15765(aka. CAN) ,SAE J1939 ) .