2014D Volvo VIDA Dice Pro+ Diagnostic Interface is only for Volvo Car Models. It is a tool that used together with VIDA all-in-one to communicate with the vehicle.Communication makes diagnosing and troubleshooting the vehicle possible,as well as downloading software.When connecting CARB cable to the vehicle, DiCE is powered as long as the battery is charged.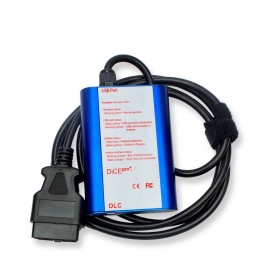 But just as users have noticed, the 2014D Volvo VIDA license was expired on 1-1-2018,once the license expired,users cant use it any more.
Given to this problem,today, autocardiag.com will share a buyer's guide on how to fix 2014D Volvo VIDA license Expired Problem.
Method 1 : You can directly change the year of older VOLVO PATCH,then fixed.
This method has been tested by autocardiag.com customers,works,and maybe it will be helpful.
Method 2 : free VIDA2014D_patch_2050 for all dear autocardiag.com customers, by using this patch, your problem will be fixed and just as the title suggested,this patch will be activated till 2050 years.
2014D Pacth Free Download Link : https://mega.nz/#!xpdF0K7D!ox5Td5sQdhwBSr2jF3C6syPeW77ETyT-t3zbUM_5ofM , no password required,so pls take easy to use !
If you are looking for top quality Volvo VIDA Dice Pro+ Diagnostic Tools,then you can buy from http://www.autocardiag.com ,but if you have had 2014D Volvo VIDA Dice Pro+ in hand and have any questions, or doubts,can contact us by following method
24hour Online Customer Service:
E-mail:Autocardiag@gmail.com
Skype:AutoDiag
Whatsapp:86-13667154167