WOW 5.00.12 is a costive but great quality OBDII Diagnostic Tool For Multi cars & trucks. 2017 Newest Version WOW V5.00.12 can do pecific serial diagnose ,Scan function ,EOBD/OBDII communication and so on. And for the time being,it is a super hot TCS CDP Diagnostic Tool in the marketplace.
And following are some things customers should know about WOW Snooper 5.00.12 before purchasing
1.Newest WOW 5.00.12 Software can support Italia Language Now ,now users can choose English or Italia Language from home menu. And WOW 5.00.12 Italia Version also suit for WOW 5.00.12 MVD MVDiag Multi Vehicle Diag .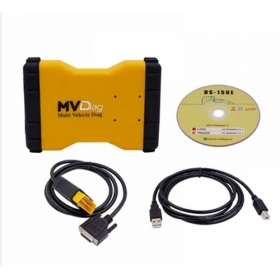 Pls Note : WOW 5.00.12 Only For English Italia Languages,if you wanna more languages optional,then you can use WOW Snooper 5.00.8,the software has been installed in CD in the package.
2. Now Limited Time Promation For 2017 Newest WOW Snooper 5.00.12 available at autocardiag.com, 15% OFF + Free Shipping and this flash deals will be ended at 18th,Nov,2o17,see more : WOW 5.00.12 OBD2 Diagnostic Tool For Sale.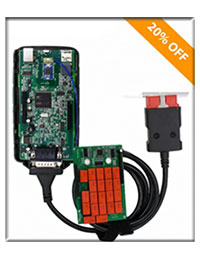 3.There are two types of WOW 5.00.12 available, WOW 5.00.12 USB Version and WOW 5.00.12 Bluetooth Version and WOW Snooper v5.00.12 Bluetooth is the bestselling Version and will provide a stable and fast bluetooth connection.
4.The 5.00.12 WOW used Double PCB design,no outerside cover design, but the quality is super high.
5.Now Buy WOW 5.00.12 Double PCB Bluetooth will get free keygen software.
6. Bluetooth WOW 5.00.12 Double PCB Supported Vehicle List
For CARS, you are able to perform brand specific diagnostics for cars and light vans from 1988 onwards,47 different brands.
For TRUCKS, you are able to perform brand specific diagnostics for light and heavy commercial vehicles, buses and trailers from 1995 onwards,37 different brands.
For GENERIC, The diagnostic program GENERIC is designed for the legislation based diagnostics, specially targeted for emission related fault codes. GENERIC is included in CARS and TRUCKS packages.
Wide Year coverage, up To Newest 2016 Car Models, Below Car Models as a example :
Compatible Protocols:
2xHS CAN (ISO 11898-2),
SW CAN (SAE J2411),
K/L (ISO 9141-2),
VPW (J1850),
PWM (J1850),
RS485 (J1708),
TTL and (SPI, analog in, 5volt out)
ISO 15765-4 ( CAN 11-500 ) Protocol As Example: