TCS CDP Diagnostic Tool For Cars and Trucks and share a step by steps guide on how to install software 2015.03 TCS CDP Pro With Bluetooth
Bluetooth TCS CDP 2015.03 instructions
Model name:TCS CDP
Software Version:2015.03
Update:By link
Car Models:For multi-cars and trucks
Languages:English, Spanish, French, Italian, Portuguese, Czech, Dansk, German,Turkish, Greek, Dutch, Hungarian, Norwegian, Polish, Romanian, Russian, Serbian, Swedish, and so on.
Functions:Diagnostic interface
Connection:By OBD2.
Computer requirements:XP or WIN7/8
TCS CDP PRO Universal Diagnostic Tool for Car And Truck software 2015.03 Free download :
https://mega.nz/#F!wBQlTBCT!tCm5jhowbLZ2nQWpaLBiXg
USD $30.00 Free Shipping TCS CDP Diagnostic Tool 2015.03 Without Bluetooth For Trucks and Cars
USD $39.00 Free Shipping 2015.03 TCS CDP Pro Bluetooth Diagnostic Tool For Cars & Trucks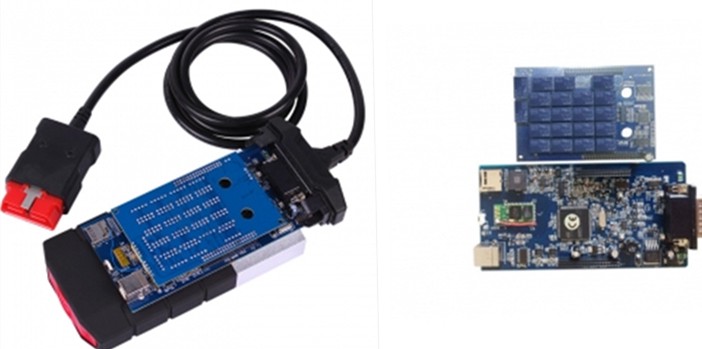 TCS CDP Pro Software version 2015.03 user guide
1.Turn off your internet connection
2.Shut down antivirus software
3.Delete all files about the old version
4.Run[doNET_4.6.1_install.exe] to install Net.framework 4.0.
How to install TCS CDP Pro OBD2 Diagnostic Scan Tool For Cars and Trucks
1.Download install software from your CD,then you will get these files
2.Copy "CARS 2015.R3 " or "Trucks 2015.R3" to your computer and run main.exe in "CARS 2015.R3"
3. You need to a [license.key] file to run this program,so click " OK",then you will [ctrl+v] to get machine code to send to service provier

4.After got [license.key] file,copy the license.key to the [Cars 2015.R3] fold.
5.run main.exe in "CARS 2015.R3" to activate and click yes to save FileActivation on desk,then use the 2015.3 keygen to active FileActivation ,click start again,then click no to open the FileActivation actived.
6.wait for install complete.
==============================
E-mail:autocardiag@gmail.com
Skype:AutoDiag
Whatsapp:86-13667154167
Website : www.autocardiag.com
==============================