As the name suggested, the Red KESS 5.017 is another new ECU Chip Tuning tool after kess v5.017.
Red PCB KESS FW5.017 was updated from KESS V5.017 With Green PCB,but with better quality and used better PCB and can support more online protocols. Now the Red KESS V2 5.017 Master Version first batch has arrived and full in stock at autocardiag.com with cheap decent price,$189USD +DHL Shipping.
And following is a honest feedback review by autocardiag.com's customers,i quotated here and hope it will give you more details about Red KESS FW5.017 Europe Version.
Quotated from original post
" I have bought kess 5.017 blue from autocardiag.com for many times,so when i knew the red kess 5.017,i cant hesitant to buy one, because the red color seems more appealling,see the kit i received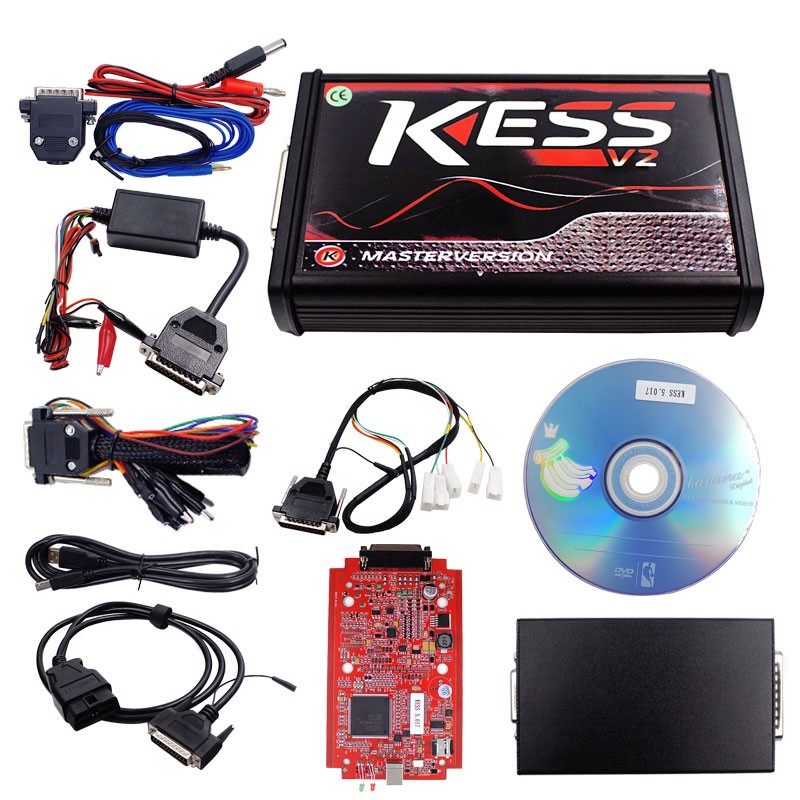 And i also made a comparison between the Red KESS 5.017 and blue kess 5.017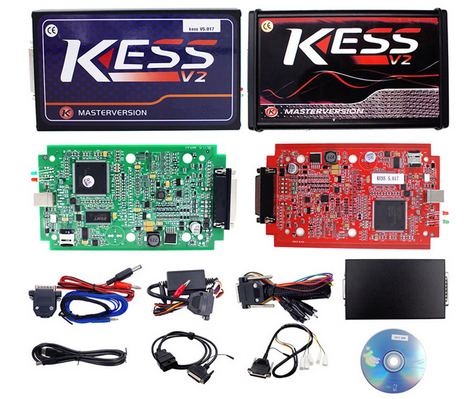 According to my tested,i found these two kess v2 master kits have same functions like online operation supported, no tokens limited, multi-langugages supported and so on. The only different between them lies in following
Red Kess with new look which is same as the original one,and more appealling.
the KESS FW5.017 Red used top quality PCB, can do more online protocols.
I have tested for Red KESS V2 5.017 Master EU Version,100% workable
1.Check of the battery voltage in real-time — — — tested,100% work
2.Full Recovery function in case of problems — — — tested,100% work
3.Automatic correction of the Checksum, (where available) — — — tested,100% work
4 Boot-Loader mode supported — — — tested,100% work
5.Management of the programming counters — — — tested,100% work
6.ScanTool function to remove DTC — — — tested,100% work
7.Several options of reading/writing speed — — — tested,100% work
8.Option to write full file/section of the map — — — tested,100% work
9.Full integration with ECM Titanium,which means it can work with ECM Titanium perfectly — — — tested,100% work
So, from my experience, the Red PCB KESS 5.017 Ksuite 2.23 will be a great ECU Flasher Tool ,easy to use, and the reworked pcb is top quality and worthy to have one in 2017."
And there are also other good feedback's from autocardiag.com's customers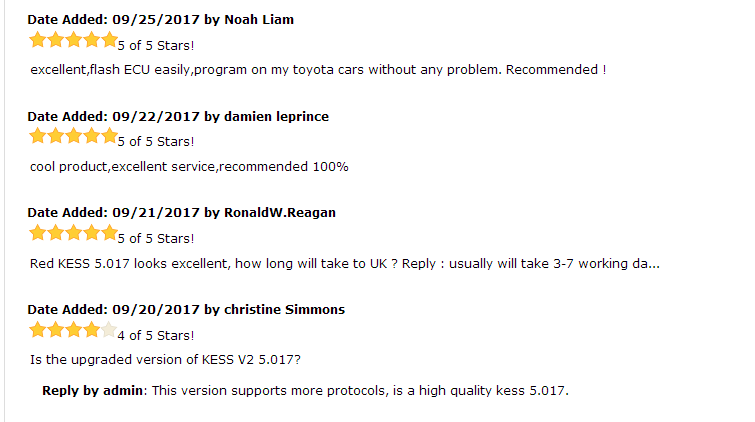 Link here : http://www.autocardiag.com/red-pcb-kess-v2-5017-223-online-no-tokens-limited-top-euro-version-p-1002.html
==============================
E-mail:autocardiag@gmail.com
Skype:AutoDiag
Whatsapp:86-13667154167
Website : www.autocardiag.com
==============================
Save