New Updated Xprog 5.72 Box ECU Programmer has launched for ages and currently, XPROG 5.72 has became one of the popular ECU Programmer tools in the marketplace for multi cars trucks. And XPROG-M 5.72 BOX ECU Programmer Customer's Feedbacks will be presented and shared at autocardiag.com official blog to help buyers better know about NEWEST XPROG-M 5.72.
The original posted by autocardiag.com customers ,i quotated here for sharing
"Received my  Xprog V 5.72 + CD (Without USB Dongle) from autocardiag.com last month,the product i received as descripted and i cant wait to give it a shot on my Windows XP 32Bit and Windows 7 32Bit,it works great without any problems, following is my tested report
I have installed Adobe Reader ……….. Ok
I iNSTALL the Drivers ………….. Ok
I Copy The Directory "XPROG 5.7.2 (English)" In The C ……. Ok
I have run the "" 5.7.2The registry.reg "" …….. Ok
Tested on :

Windows WIN7 64 bits

The good experience for using XPROG-M 5.72 ECU Programmer
1.No USB Dongle,No need activate or keygen required.
2.Added new authorization : AUTH-0025 Authorized 13/3/2016 to support more cars.
3.Easy ans stable to use
4.Directly use and can be connect with internet!!!  
5.Original one.
Friendly Warning Tips For XPROG 5.72 Box ECU Programmer Users
1.Must be installed on the virtual machine.
2.Only Windows WIN7 64 bits recommended.
3.Pls dont update online.
General Speaking, NEWEST XPROG-M 5.72 pros > cons,so,if you are looking for a genuine ECU Programmer Tool for multi cars,trucks,then IMO, XPROG FW5.72 was a good choice as well, i have tested, the performance is great ,100% workable and the price is cheap affordable too.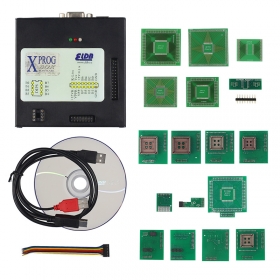 24hour Online Customer Service:
E-mail:Autocardiag@gmail.com
Skype:AutoDiag
Whatsapp:86-13667154167