Question asked by autocardiag.com customers
"I am looking for a full effective set of ECU programming tools. Can you recommend me any power & effective tools your have now? I need a complete set especially for MB, BMW, Mini, Bently, VW & Audi. Thank you!"
And following is my answer,hope by answer this question will help other users who maybe suffer from same confusion
If you are looking for a full set ECU Programming For MB, BMW, Mini, Bently, VW & Audi,then there is no wonderBuy Red PCB KESS 5.017 +Red PCB KTAG 7.020 +LED BDM Frame Full Set will be your best choice. Just as most tuners knew,Online EU Red PCB KESS V5.017 KTAG V7.020 were the bestselling and big welcomed ECU Chip Tuning Tools For Multi Car Models. Both of these two ECU Flash tools with appealling and fashionable appearance,with latest software and hardware,no tokens limited and full activated for online protocols without any problems. KESS 5.017 With Red PCB and KTAG 7.020 With Red PCB have been tested by many users, if you checked,you will find there are so many good feedbacks about these two tools.
See Best Reasons to Recommend Red KESS V2 5.017 + Red PCB KTAG 7.020 + LED BDM Frame
1.Red PCB KESS 5.017 EU is best for reading and writting ECU via OBDII port,while There are lot ECU that need to disassemble from the car and open and this is the case for all the ECU that need to be programmed with Jtag, BDM and Boot protocols, so KTAG is needed. The BDM Frame With 4 Probes and LED will be a ideal adapters for ECU Chip tuning tool to simple your disassemble job.
2.More ECUs supported,included MB, BMW, Mini, Bently, VW & Audi vehicle models.
3. Online operation supported,No tokens Limited.
4.Multi-Languages optional.
5.Affordable price. Now hot deal for Red kess 5.017 ktag 7.020 is available at http://www.autocardiag.com/
See Red PCB KESS 5.017 + Red PCB KTAG 7.020 + LED BDM Frame Supported List
For BMW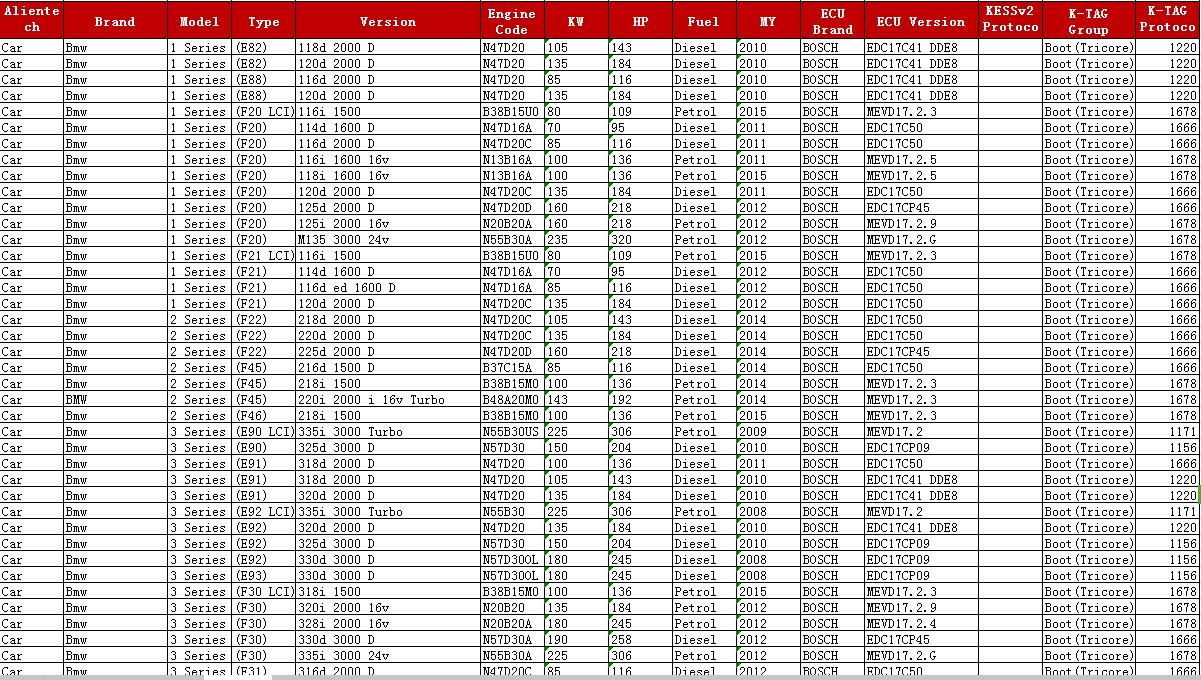 For VW

For Mercedes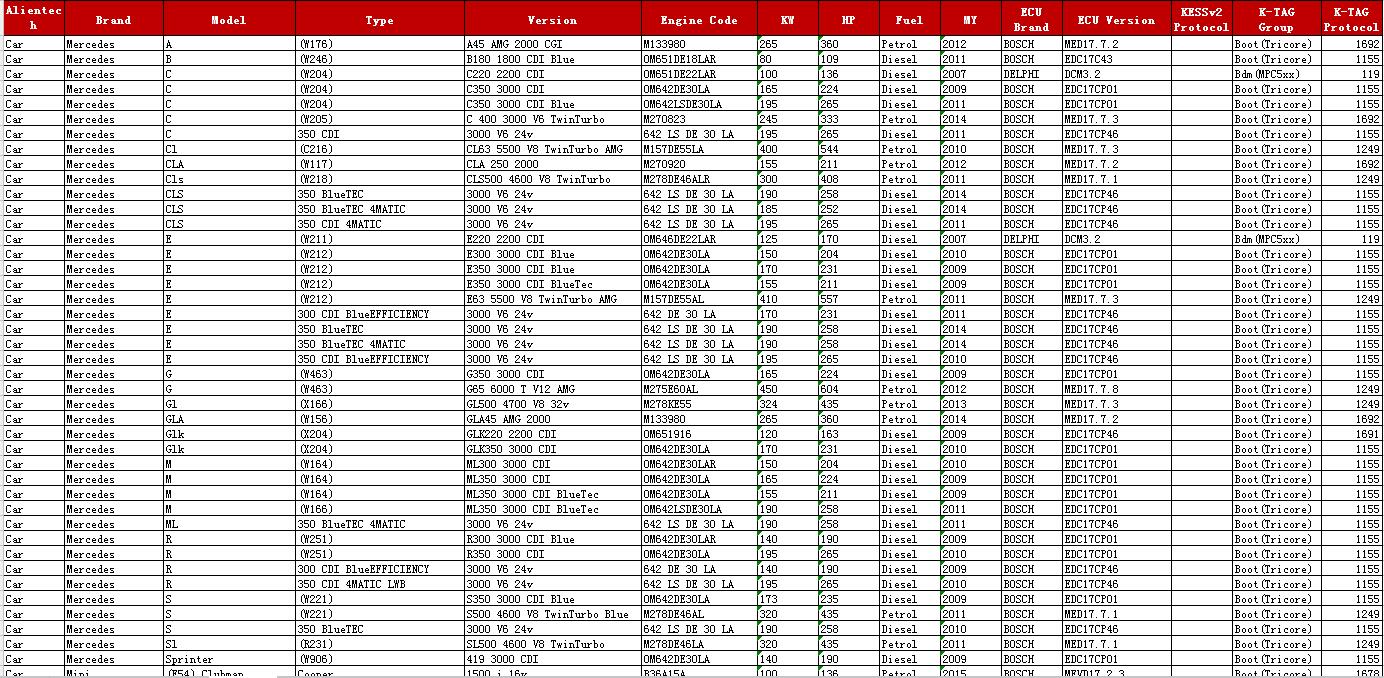 For Mini

And more details can be found at http://www.autocardiag.com/ or you can directly contact us by following method
24hours customer service
E-mail:autocardiag@gmail.com
Skype:AutoDiag
Whatsapp:86-13667154167